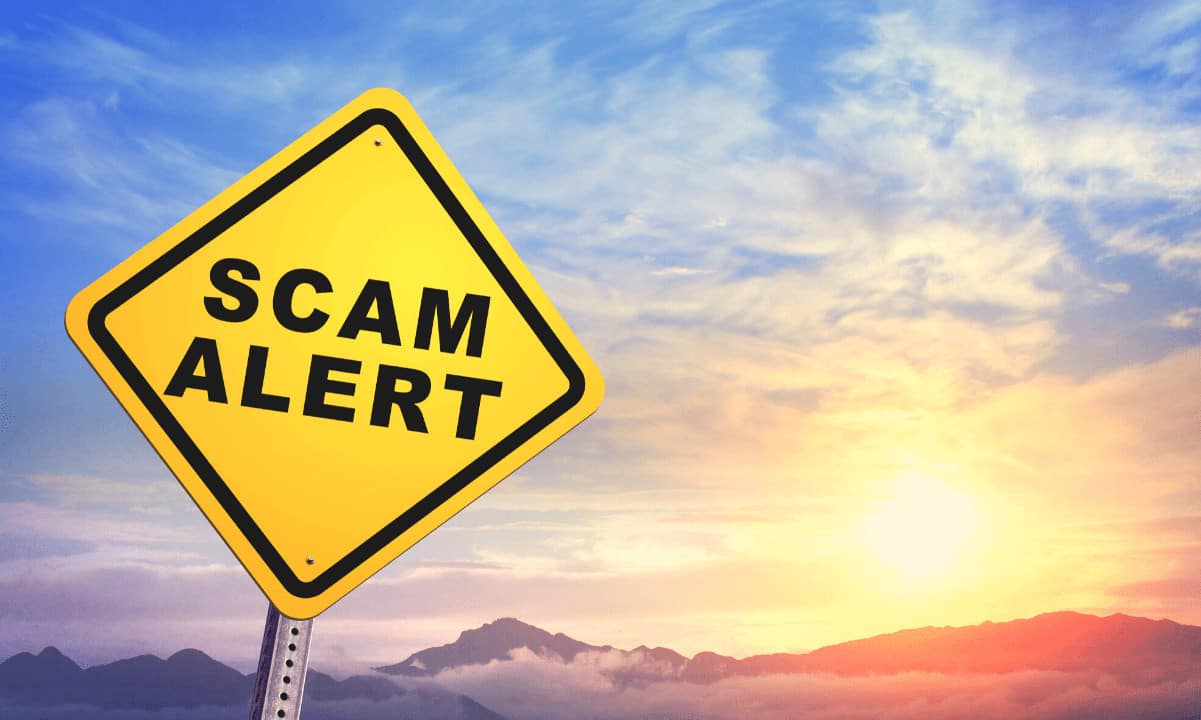 Simon Hoadley – a 66-year-old retired financial advisor who lives in East Sussex, the UK – has reportedly become a victim of a "horrendous" cryptocurrency scam that drained nearly $100,000 from him.
Fortunately, legal experts managed to recover nearly all the lost funds.
Scammers Have No Mercy
As reported by Mirror, Hoadley was looking to earn some extra money during the COVID-19 pandemic as his dad was dying from cancer, whereas his wife was living in a care home. At that point, he was contacted by a company that claimed to be comprised of investment specialists and advised him to distribute his savings into digital currencies.
Hoadley agreed, and he saw a return on his investment at first. However, the person he was in touch with stopped replying to him at one point while his portfolio started rapidly declining. In the aftermath, the man handed over $100,000 to the wrongdoers.
"It was horrendous. My dad was dying of cancer, and I was living alone because my wife is in a care facility three hours away," Hoadley said.
Once realizing he had been lured, he went to his local bank to find a way to get his money back. The financial institution urged him to reveal everything to his family because the case could not have been resolved without the police's efforts.
"I've got four grown-up children who were devastated when they found out. They had always looked up to me, but over a year, I just completely changed. It was really tough for them to see," Hoadly stated.
Unlike other previous scams, which resulted in total losses for investors, the legal experts managed to return over $95,000 of the sum to the man. Hoadley said he used the money to buy a mobile home close to where his wife lives.
Other Such Cases in the UK
The United Kingdom has recently turned into a hotbed for cryptocurrency scams, with some people losing significant amounts of funds.
A British man, whose name was not disclosed, parted with $200,000 after a woman portraying herself as a successful cryptocurrency investor with "inside knowledge" conned him. She also told him they could build a wealthy lifestyle together with the promised profits from the dubious investment. The man was so devastated after the loss that he even contemplated committing suicide.
"I recognized I needed help straight away and went straight round to see my mum. If I didn't have that support, I wouldn't be here. I was going to do something that wouldn't leave me here anymore," he revealed.
Another woman who lives in Nottinghamshire lost the same sum after an unfamiliar man who introduced himself as a US Army surgeon urged her to transfer him funds in a particular bitcoin wallet so he could end his contract and unite with her. As it turned out, it was simply a romance scam, and the scammer never arrived.
The local police teamed up with the woman's bank and managed to restore more than half of the lost money. Still, the pensioner urged others to be utterly careful when dating online.
SPECIAL OFFER (Sponsored)
Binance Free $100 (Exclusive): Use this link to register and receive $100 free and 10% off fees on Binance Futures first month
(
terms
).
PrimeXBT Special Offer: Use this link to register & enter CRYPTOPOTATO50 code to receive up to $7,000 on your deposits.