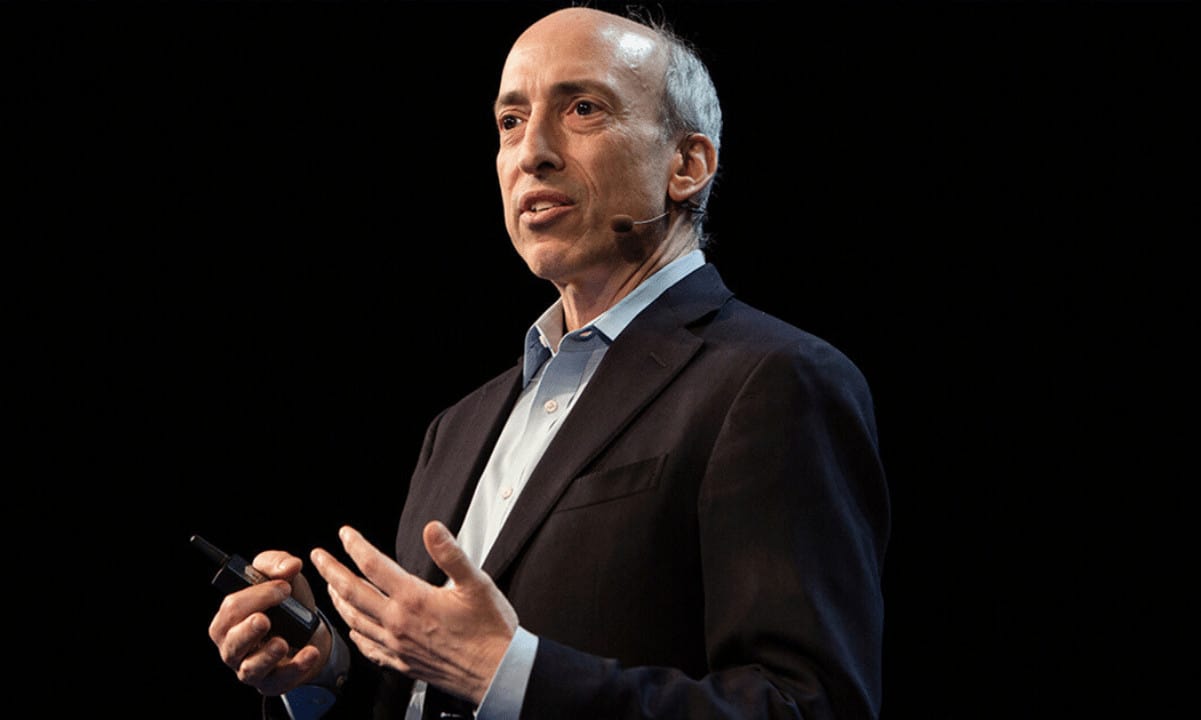 As the US Securities and Exchange Commission (SEC) faces mounting political pressure to greenlight a bitcoin ETF following its recent court loss, there's an opposing viewpoint that insists on maintaining the current stance.
However, CoinShares product head Townsend Landing believes the financial regulator is stuck in a maze of its own making.
'Hoist With His Own Petard'
The Court, comprising three judges, each representing different political inclinations, reached a unanimous verdict, asserting that the SEC had indeed breached the Administrative Procedures Act (APA). Additionally, they mandated that the SEC revoke its dismissal of the Grayscale proposal and undertake a reevaluation of its decision.
Two years later, Gensler has gone to considerable lengths to present his view as a straightforward and logical interpretation of the law. But in both cases – Ripple and Grayscale – the judges hold different opinions. This has strengthened the industry's argument that the legal framework requires revision instead of aggressive enforcement actions.
In the latest blog post, CoinShares' Landing said that the "SEC is a victim of its own attempts to seek a compromise with the crypto industry" to some extent.
Moreover, the SEC chief, Gary Gensler, had expressed for futures-backed ETFs in various public speeches back in 2021, which were registered under the Investment Company Act of 1940 (essentially, proper funds) that could provide "significant investor protection." Numerous occasions recorded Gensler publicly stating that he was looking "forward to Staff's review of such filings."
"Indeed, it was Commissioner Gensler's early support, expressed in various public speeches back in 2021, of futures-backed ETFs that trapped the SEC in an APA maze of its own making."
What's Next For SEC?
The SEC has the option to file an appeal and has a 45-day window to request such a review. However, considering the unanimous 3-0 ruling against the SEC in the initial decision, CoinShares' Landing speculated that the chances of winning through an appeal appear rather limited.
It is important to note that the SEC did not try – either in its written submissions or during verbal arguments – to present any evidence that contradicted Grayscale's claim of a 99% correlation between spot and futures markets. This failure to provide supporting evidence was a pivotal aspect of the Court's rationale in favor of Grayscale. Should such evidence be available, it could potentially serve as a substantial defense for the SEC's stance.
While there exists political pressure for the SEC to continue blocking a spot Bitcoin ETF and dragging out the process for more, the strong possibility of increased political motivation to approve one cannot be ignored.
This is especially true since it involves the interest of heavyweight firms such as Blackrock. With assets under management exceeding $9 trillion, the Larry Fink-led giant has encountered denial from the SEC for only a single product proposal out of nearly 600 attempts.
SPECIAL OFFER (Sponsored)
Binance Free $100 (Exclusive): Use this link to register and receive $100 free and 10% off fees on Binance Futures first month
(
terms
).
PrimeXBT Special Offer: Use this link to register & enter CRYPTOPOTATO50 code to receive up to $7,000 on your deposits.