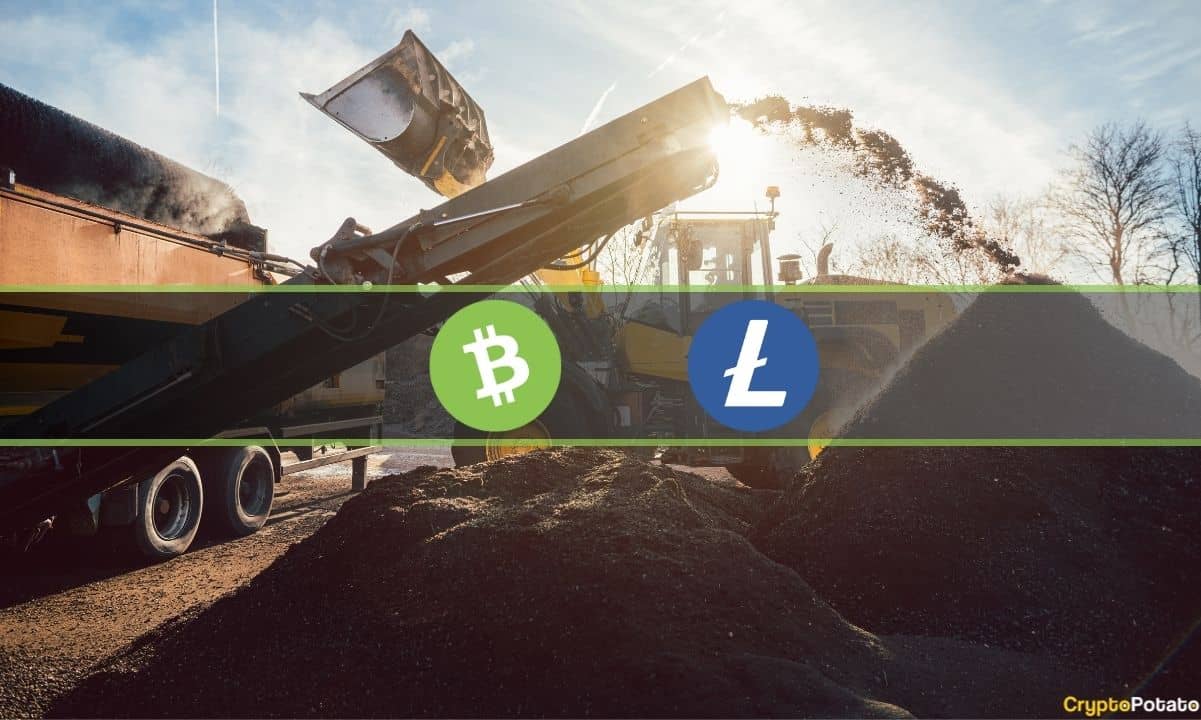 Proof of work (POW) cryptocurrencies absolutely dominated gains last week. The SEC's actions and plunging energy prices might be why. Plus, there's Litecoin's halving event happening next month.
But there's no denying the market's recent moves. In fact, proof of work's dominance during the last week in June was so absolute that four out of the five top gainers on the 7-day pane were such assets:
Bitcoin Cash (BCH) 7-day gains: 53%
eCash (XEC) 7-day gains: 44%
Bitcoin Satoshi's Vision (BSV) 7-day gains: 38%
Litecoin (LTC) 7-day gains: 25%
The only cryptocurrency to rally higher than these the week ending July 2 was Compound (COMP). That all four of these surging rallies were for POW coins is definitely a conspicuous pattern. Two other top gainers for the week are also POW cryptocurrencies.
Ethereum Classic (ETC) soared by 13% over its average trading price on crypto exchanges a week ago. That placed it 13th among the top gainers for the period. Meanwhile, Zcash (ZEC) jumped up by 8% to slide into 14th for the week behind Ethereum Classic.
Proof of Work Coins a Regulatory Hedge?
What was it about POW crypto assets last week? Why were they the ones to surge the most and with such eye-popping gains?
Because Jim Cramer said not to buy them on Monday: just kidding (he didn't, really).
But it may seriously be a result of last month's elevated SEC activity against the blockchain industry. The US Securities and Exchange Commission seems to be leaning harder on proof of stake coins.
Falling energy prices may also have something to do with this proof of work coin rally. These blockchains use enormous amounts of electricity to secure and operate their services. Crude oil is down 14% since early April, and oil just posted its fourth consecutive quarterly decline for Q2.
Furthermore, US gas prices collapsed as POW coins rallied last week. CNN says petrol rates are taking an almost unprecedented plunge, even as Americans hit the roads en masse for the 4th of July holiday.
Add to all these factors Litecoin's halving event next month, and you have the week's perfect storm for proof of work coins.
bottom line
How could crypto investors have known this would happen ahead of time and had long exposure to these digital assets? Keeping up on the news like the SEC regulations and thinking strategically about cause and effect can help turn up leads for trades to qualify with further research.
Moreover, knowing the halving calendar for all proof of work coins with any kind of liquid exchange market might have clued crypto investors into these gains.
Last week's proof of work crypto rally saw the combined market caps of a handful of POW coins gain some $3 billion. As a result, the richest wallet on the Bitcoin Cash (BCH) blockchain gained $145 million in market exchange value in seven days.
No telling for sure whose it is, but Roger Ver, Calvin Ayre, and Jihan Wu are good suspects. These Bitcoin Cash perma-bulls are apt to be among the largest BCH bag holders.
SPECIAL OFFER (Sponsored)
Binance Free $100 (Exclusive): Use this link to register and receive $100 free and 10% off fees on Binance Futures first month
(
terms
).
PrimeXBT Special Offer: Use this link to register & enter CRYPTOPOTATO50 code to receive up to $7,000 on your deposits.