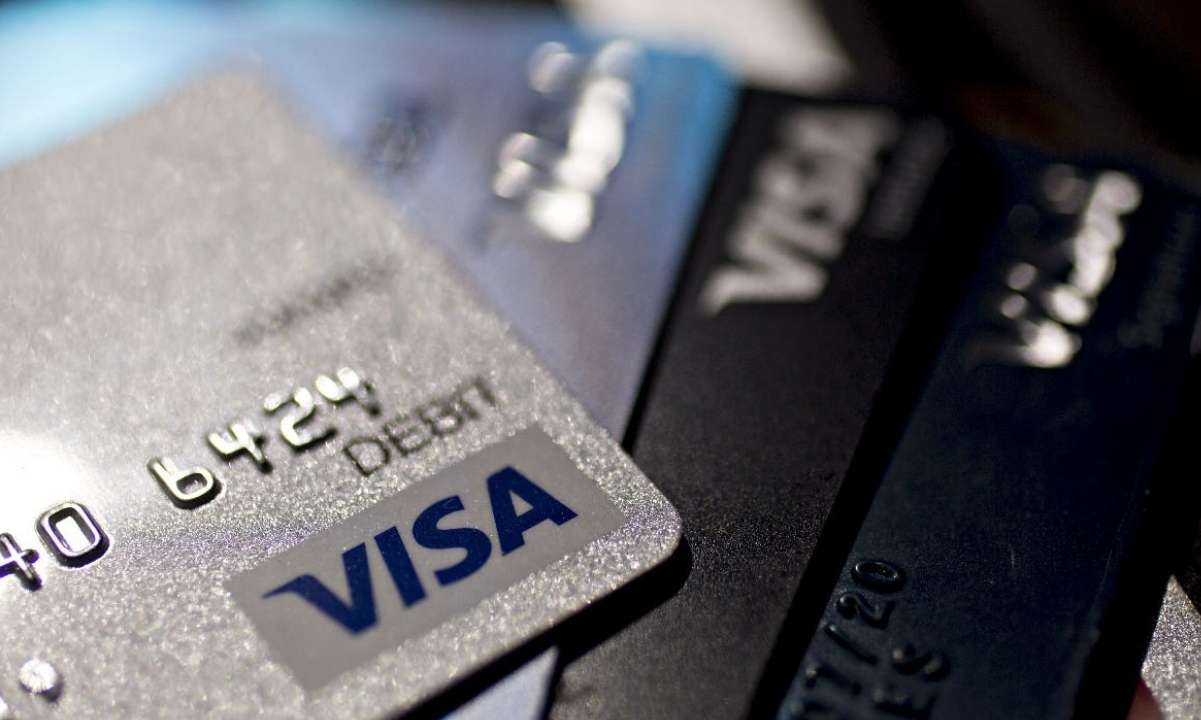 American payment goliath Visa is exploring ways to facilitate payment of on-chain gas fees through the use of a Visa card.
In a recent report, Visa's Product Manager Mustafa Bedawala emphasized a challenge associated with cryptocurrency wallets faced by users which requires them to constantly manage their ETH balance to cover gas fees.
The company is experimenting with an option to enable users to pay their on-chain gas fees directly in fiat money through card payments, thereby simplifying blockchain transactions.
Visa's Solution for Gas Fees
Under Visa's scenario, users may no longer need to hold native tokens specific to a blockchain exclusively to cover gas fees. This resolution would leverage Ethereum's ERC-4337 standard and a 'Paymaster' contract, allowing customers to utilize a Visa card for the direct payment of gas fees.
This approach is not only expected to be a major relief for existing users but is also designed to help streamline the onboarding process for new ones.
"Our proposed solution liberates users from the need to hold native blockchain tokens or constantly engage in bridging tokens merely to cover gas fees. From a user's perspective, this solution is appealing in its simplicity and ease of adoption."
Visa suggests a solution that involves receiving the user's gas fee payment off-chain through a Visa card and subsequently covering the equivalent sum on-chain on their behalf. This process simplifies the gas fee experience, resembling a typical card payment transaction.
The setup implemented by the payments firm to permit the off-chain gas payment capability is centered around a 'Verifying Paymaster,' which is essentially a smart contract that delegates all necessary checks and sourcing of information to an off-chain component.
The on-chain paymaster smart contract can then utilize the information and authorization provided by the off-chain component to validate and execute the payment for the gas fee.
The payment is processed via Cybersource, and the web service produces a digital signature. Successful verification of the signature indicates that the web service has indeed received the card payment to facilitate the operational expenses. In such a case, the paymaster contract will operate without any errors and will cover the associated gas fee accordingly.
Gasless Transactions
Visa has experimented with this idea on the Ethereum Goerli testnet, making use of accessible open-source tools like Stackup's userop.js library. The trial transactions successfully handled fees via the Paymaster, eliminating the need for ETH in the process.
SPECIAL OFFER (Sponsored)
Binance Free $100 (Exclusive): Use this link to register and receive $100 free and 10% off fees on Binance Futures first month
(
terms
).
PrimeXBT Special Offer: Use this link to register & enter CRYPTOPOTATO50 code to receive up to $7,000 on your deposits.